Queer-feminist Life & Futurity #2 - "Boying" and "Girling" in the Heterosexual Matrix (028)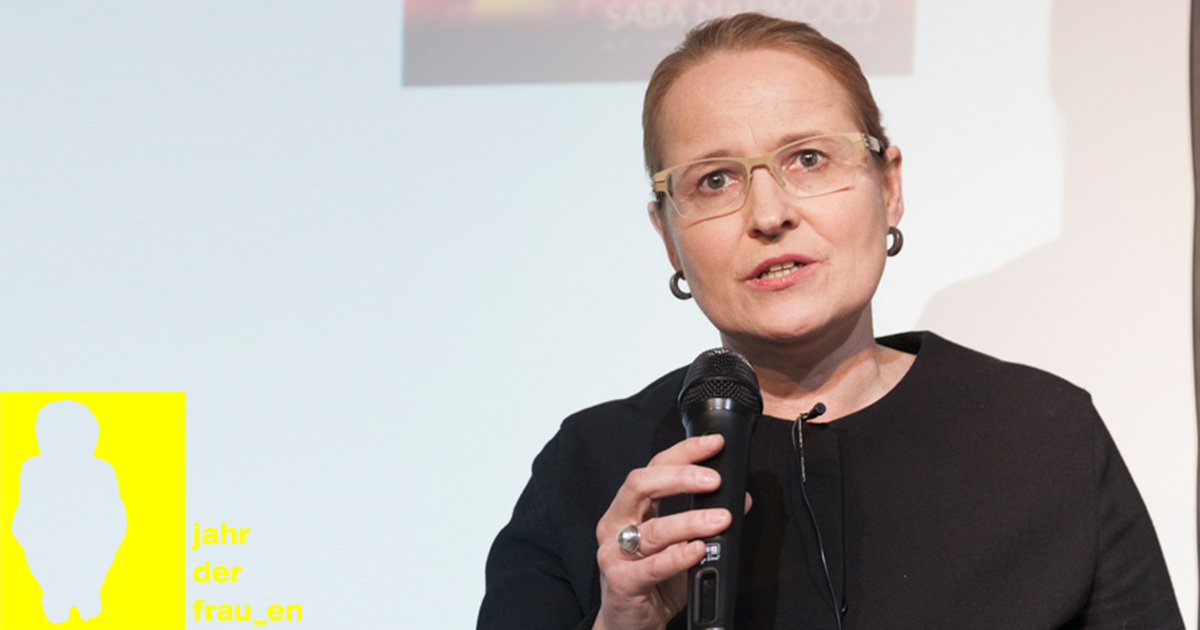 On April, 23rd Prof. Dr. Ulrike E. Auga transformed the exhibition space of the Schwules Museum into a packed lecture hall and started her ten-part lecture series on Queer-feminist Life & Futurism as part of the series our own feminismS, which will accompany us through the Year of the Women*.
She outlined the emergence of feminism from the internal contradictions of the Declaration of Human Rights, as declared by the French Revolution, for example: this simultaneously asserted its universality and at the same time denied basic political rights to women* as well as to propertyless and non-white men.
With Audre Lorde, Sara Ahmed and Saba Mahmood, Auga introduced three important protagonists of feminist theory formation whose voices will accompany the lecture. Essential to all of them is the concern to develop an "intersectional" feminism. It recognises that inequality and injustice based on gender and sexuality can only be understood and abolished if we take into account all other forms of social and geopolitical injustice and inequality - first and foremost racism.
The second lecture under the theme "Boying" and "Girling" in the heterosexual matrix will give an introduction to central concepts of feminist theory.