LAZ talk with contemporary witnesses (054)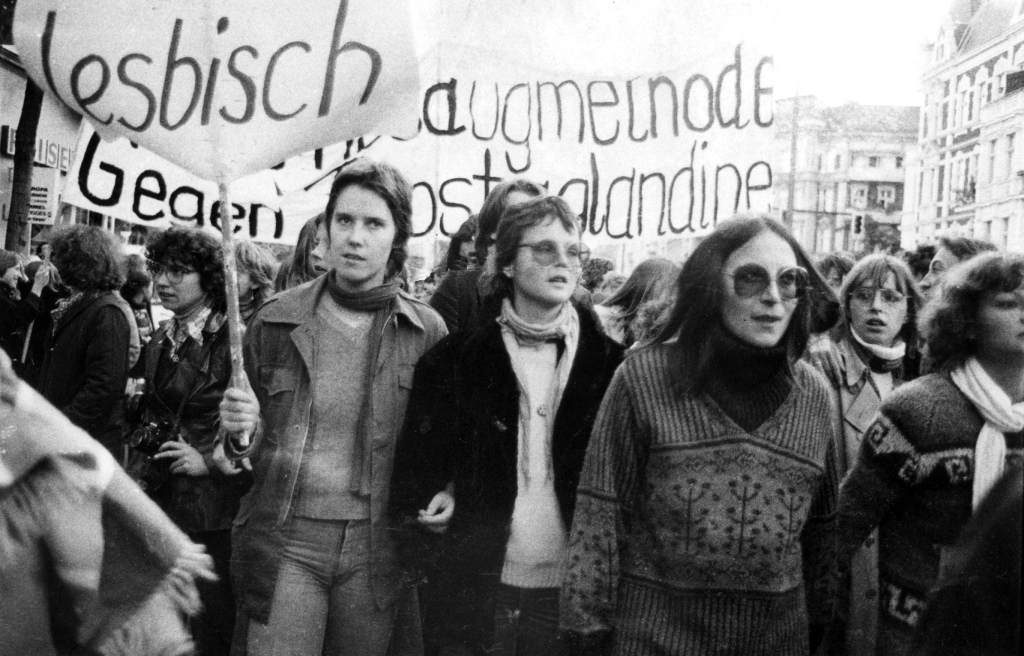 As part of the LAZ/HAW exhibition, there will also be a series of contemporary witnesses in which women who were activists in West Berlin in the 1970s and 80s will talk about their experiences. They want to discuss what a "radical lesbian political understanding" was back then and how they defined it. They will also talk about the social and political contexts from which they came to the group. They discuss the conflicts between old/young, left/bourgeois, academic/non-academic lesbian and heterosexual feminists.
What were the social conditions in the seventies for coming out as a 'gay' woman and later as a lesbian? How did the "dissolution of the lesbian movement" come about? How was it increasingly institutionalised and professionalised? How does the cooperation between 'young' and 'old' work today? And do we need a "new lesbian movement" in the midst of current queer politics?
On the first evening, the curators Dr Regina Krause, Monne Kühn and Christiane Härdel (as moderator) will sit on the panel, together with Christiane von Lengerke and Rosie Giesen.