Daphne – Lesbian Art Salon: Dr. Monika Kaiser (055)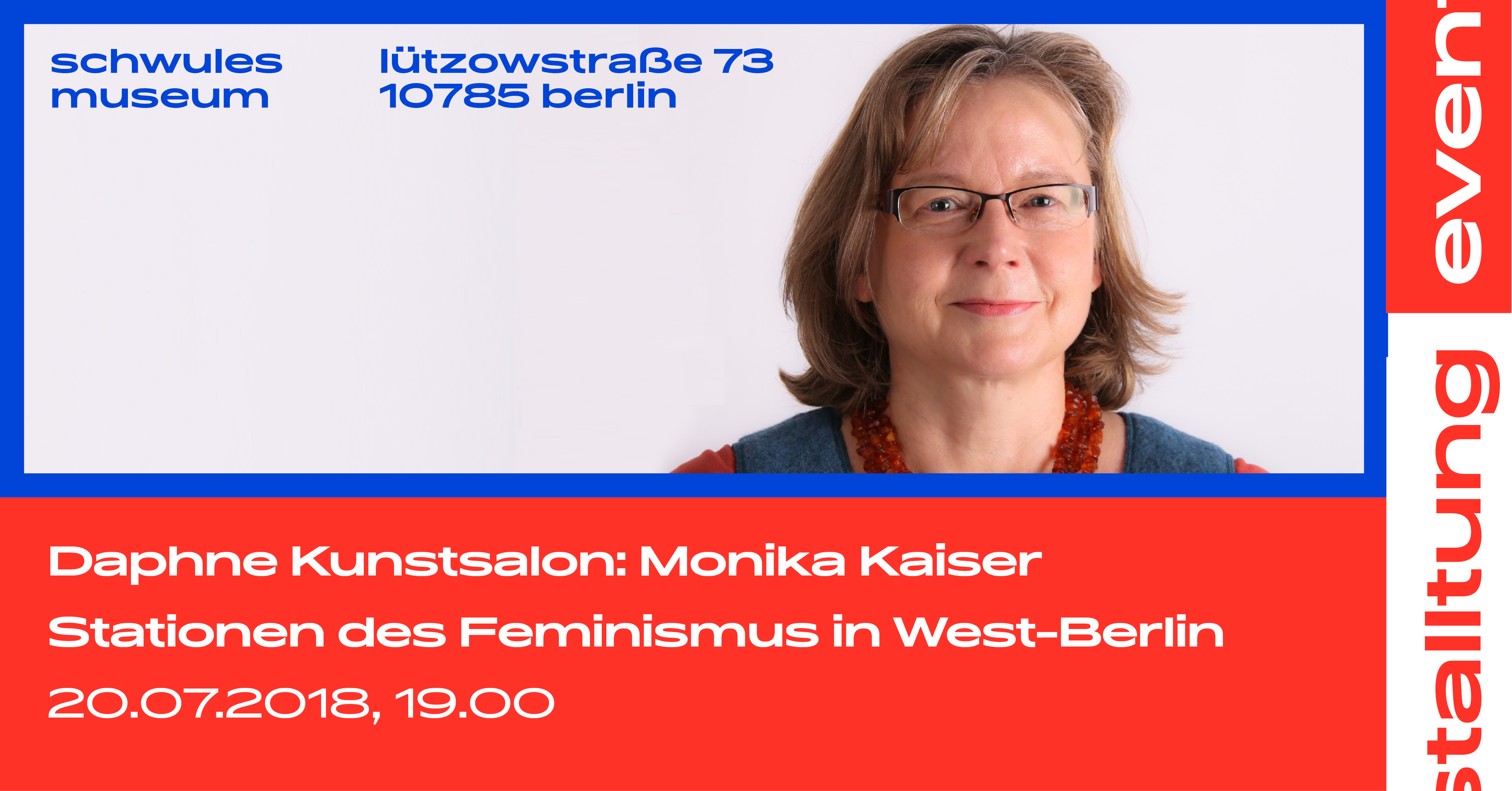 Stages of Feminism in West Berlin 1973/1977/1987: three groundbreaking collective exhibitions by women artists and their significance in expanding the art space for women's art.
The exhibition Zur Situation der Frau in Familie und Gesellschaft (On the Situation of Women in Family and Society), conceived in 1973 by a group of students at the Hochschule der Künste in West Berlin, addressed the role of women in the society of West Germany at the time and was censored at the time because of its immoral content. In 1977, the exhibition Künstlerinnen International 1877-1977 made women's art public for the first time in European art history in an ambitious survey show. In 1987, the Hidden Museum went a step further and revealed that the institution of the museum was neglecting its art-preserving mission with regard to female artists.
Art historian Dr. Monika Kaiser explains the significance of these three West Berlin exhibition projects, with which feminist concerns first entered the West German art world. The difficulties with which these projects had to struggle in order to be enforced at all are also discussed, as well as conflicts that became apparent between professional women artists and the so-called women's art movement.
Short biography:
Dr. Monika Kaiser obtained her first university degree in art studies at the Philipps University in Marburg (1991). Afterwards she worked as an art historian and curator in various museums and art associations: Ludwig Museum for Modern French Art in Koblenz (1991-1993), Museo de la Solidaridad Salvador Allende in Santiago de Chile (1995), FrauenKunstGeschichte e.V. in Marburg (1997-2003), Marburger Kunstverein (2001). From 2007-2012 she was a lecturer for cultural management at the University of Applied Sciences in Merseburg and a scholarship holder of the state of Saxony-Anhalt. Since 2004, she has been researching collective women artists' exhibitions and their connection to the second women's movement as part of her dissertation project with Prof. Renate Berger at the University of the Arts, Berlin. Her dissertation, completed "magna cum laude" in 2012, was published in 2013 by transcript-Verlag under the title: Neubesetzungen des Kunst-Raumes. Feminist Artists' Exhibitions and their Spaces, 1972-1987. She currently works as a freelance art historian and curator in Germany, is married and has a grown-up son.