Daphne – Lesbian Art Salon: Artist Talk with Risk Hazekamp and Martina Minette Dreier (065)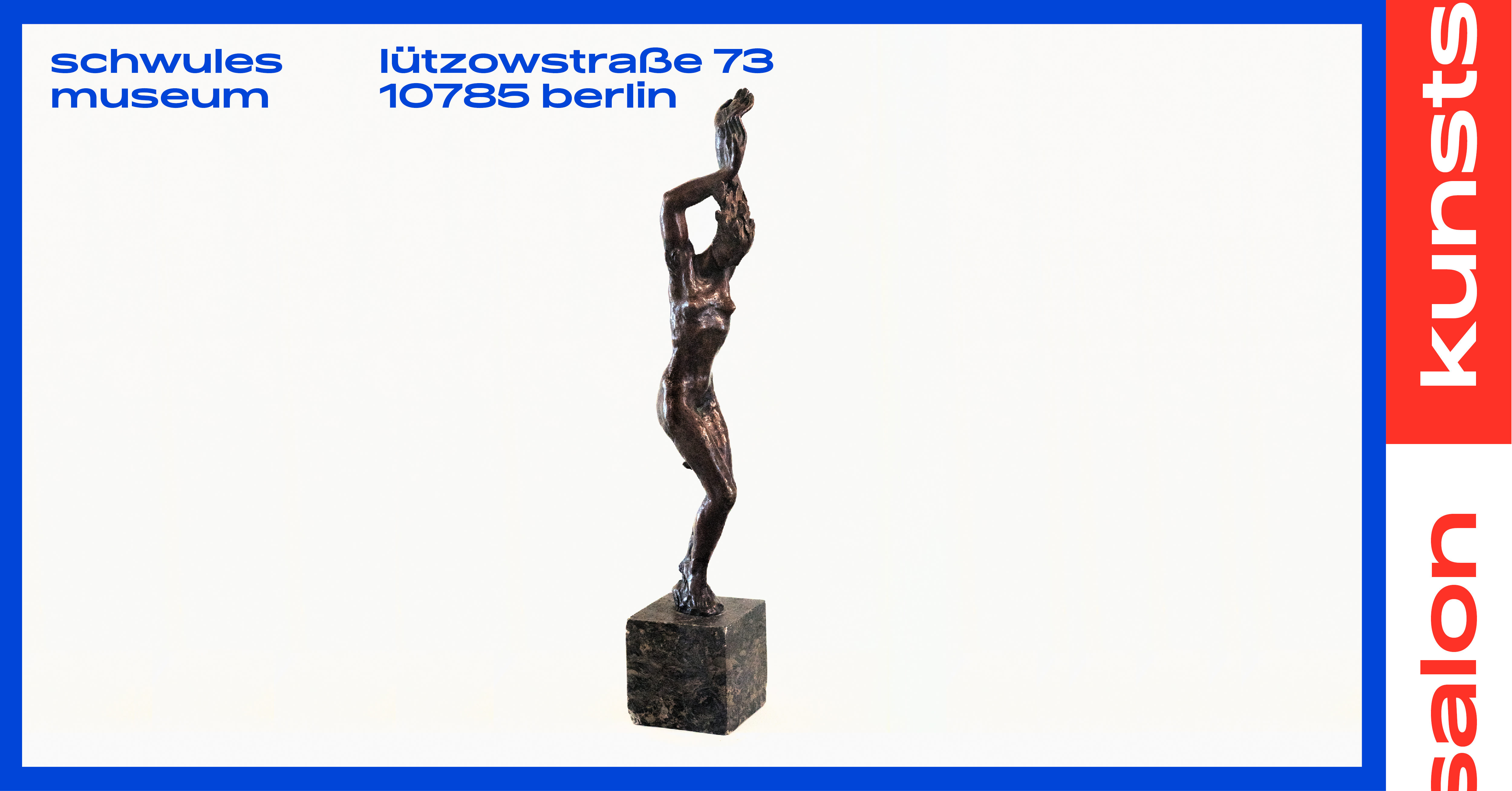 We invite you to the Daphne - Lesbian Art Salon to reflect on the exhibition LESBIAN VISIONS in artist talks, lectures and performances. In a relaxed atmosphere, we want to discuss "lesbian" subjects, women* in art and art history, the representation of queer sexuality from a non-heteronormative perspective and the possibility of a different feminist view of femininity and the body.
Risk Hazekamp lives in Den Haag and Berlin. After studying at the Willem de Kooning Academy in Rotterdam and the Jan van Eyck Academy in Maastricht, Hazekamp had solo exhibitions in various European galleries and showed work at international contemporary art fairs such as Art Cologne, Liste Basel, Arco Madrid or Paris Photo. In 2010 Hazekamp decided to stop participating in commercial art fairs.
Risk Hazekamp's work revolves around the complex and ever-changing relationship between body and image. For a long time, gender was the central element - not only as a theme, but above all as a theoretical research framework. Gradually, Hazekamp expanded the questions formulated around the topic to other social subject areas. Hazekamp works primarily on project-based visual thought processes to change political and social systems through a combination of personal activism, analogue photography and intersectional thinking. Hazekamp has been teaching at various art academies since 2010 and is currently a lecturer in Visual Arts and tutor in Arts & Humanity at the Sint Joost Academy in Breda.

Martina Minette Dreier is a visual artist from Berlin. In her paintings, drawings and collages, as well as her installations, sculptures and films, she deals with the themes of identity, power and longing. Best known is her series doing gender, in which she portrays people outside a normative binary of gender in classical oil paintings. These works challenge prevailing views of power and privilege. They celebrate the beauty, dignity and importance of people who are far too often overlooked, marginalised or rendered invisible. Dreier tells of the search for female role models in the male-dominated history of art in My Ancestors. Designed as a continuously growing family tree of her female role models, she draws simple, linear "star postcards" of contemporary women artists, coloured with felt-tip pen.