Changing the World through BDSM?!? (086)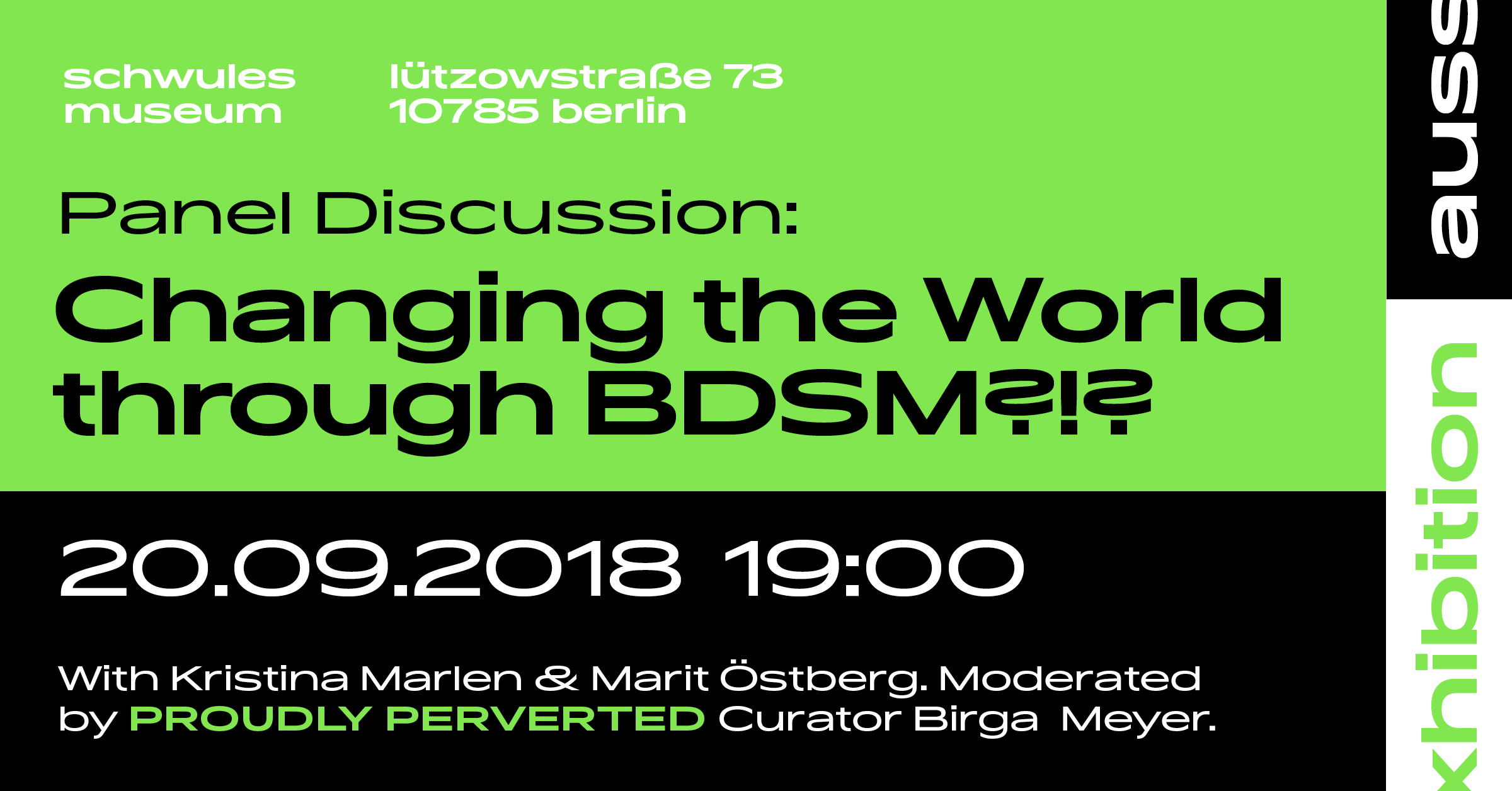 Changing the World through BDSM?!?
Kristina Marlen and Marit Östberg discuss in a relaxed atmosphere if and how BDSM practices could change one's own sexuality, personal boundaries and societal conduct.
The women, lesbian, trans*, inter* BDSM Community possesses a vast knowledge about sexuality, communication and consent. Within the scene desires are realised together and consensually, in a mindful fashion. In our talk, we want to discuss how that knowledge can be transferred to everyday life. What can each and every one of us learn from the FLT*I* BDSM community and could this knowledge be even used to change group processes and organisational structures?
Kristina Marlen is a sex worker in Berlin. Her work combines tantric rituals with elements of BDSM. Her passion is Japanese rope bondage. She offers sessions, workshops and coaching in BDSM, bodywork, consent and sexual communication for all genders and sexual orientations in Berlin and worldwide. To her sex work is a calling, a passion and a vision. She believes that sex work enriches both our lives and our communities. As an activist she works constantly for a vision, where autonomous and strengthened sex workers change the world through sharing intimacy, touch, knowledge and desire: www.marlen.me
Marit Östberg is a filmmaker who makes queer feminist porn, music videos and creates queer experimental moving images for her VJ-sets at night clubs. In her films she experiments with different ways of portraying power structures and sexuality. She is interested in how relationships and bounds are formed within queer communities and sees the intimacy in bdsm-plays as one of the most valuable (and vulnerable) bounds: https://maritostberg.com
The event is part of the exhibition PROUDLY PERVERTED – Perspectives on the WomenLesbianTrans*Inter* BDSM Community shown at the Schwules Museum.