Symposium on the History of the Women*'s Movement (033)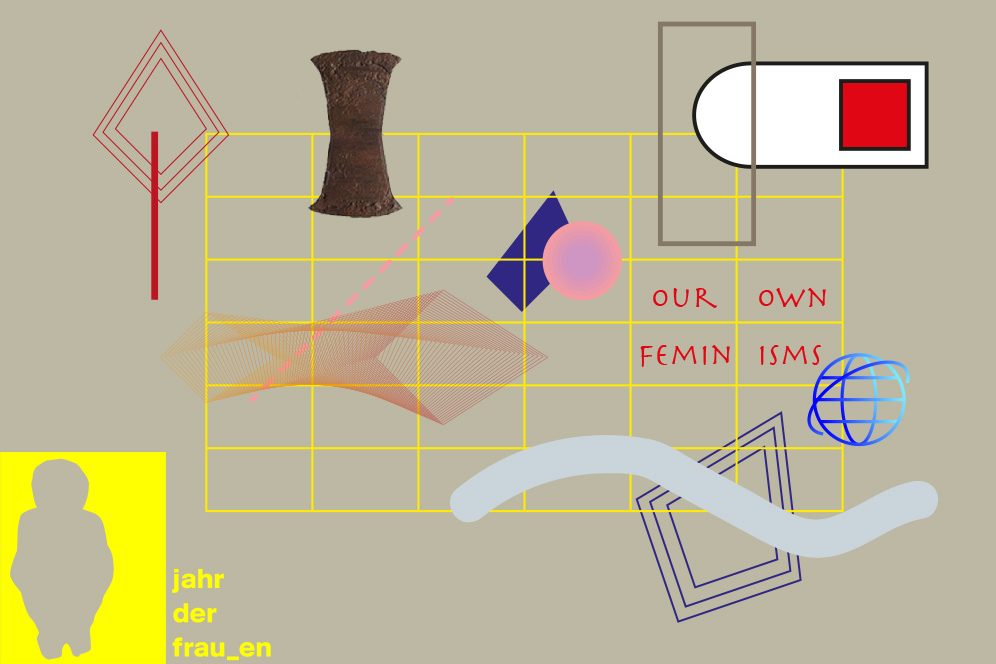 In 2018, the Schwules Museum is not only celebrating the Year of the Women*, but also 100 years of women's suffrage! To mark this occasion, the Schwules Museum is organising a symposium on the history of the women's* movement on Saturday, May, 26th 2018, from 2pm to 8pm.
In four lectures, we will trace the struggle for women's suffrage, talk about bodily self-determination against the backdrop of the abortion paragraphs 218 and 219, about racism in the second wave of the women*'s movement and about the debate about butch/femme among lesbians in the women*'s movement that was already going on in the 1980s. Dr. Gisela Notz, Nello Fragner, Katharina Oguntoye and Lorenz Weinberg will speak about this.
Dr. Gisela Notz is a social scientist, was and is an editor of various journals and author of numerous publications, was a research assistant for women*'s history at the Historical Research Centre of the Friedrich Ebert Foundation in Bonn until 2007 and has held teaching positions and substitute professorships at various universities.
Nello Fragner deals with questions of gender and power relations and writes, writes poetry and organises workshops and events on creative writing as a way of expressing queer-feminist realities of life.
Katharina Oguntoye is a historian and has helped shape the Afro-German movement, including as one of the editors of the book Farbe bekennen (1986) and as a founding member of the Initiative Schwarze Menschen in Deutschland. Since 1996 she has been the director of the Intercultural Network in Berlin, Joliba e.V. (www.joliba-online.de), which she co-founded.
Lorenz Weinberg studied history with a focus on women* and gender history, history of LGBTIQ movements, queer history and sexuality history in Berlin and Vienna. As a former staff member at the Spinnboden Lesbian Archive Berlin, she also dealt a lot with Berlin lesbian history outside of her studies.
The lectures will last 70 minutes and will include a discussion block. There will be a short break after the lectures. Here is the schedule of the symposium:
2 pm: Dr. Gisela Notz: "100 Jahre Frauenwahlrecht in Deutschland "
3:30 pm: Nello Fragner: "Körperliche Selbstbestimmung: Themen und Kämpfe in der deutschen Frauenbewegung in den 1970ern/1980ern "
5 pm: Katharina Oguntoye: "Rassismus und die deutschen Frauen*bewegung in den 1980er und 1990er-Jahren. Personal recollections of an activist "
6:30 p.m.: Lorenz Weinberg: "Lesbian Sex Wars in German? Lesbians in the women's movement and the discussions about sexuality and butch/femme in the 1980s and 1990s".
The event takes place in cooperation with Joliba - Interkulturelles Netzwerk in Berlin e.V. and Queer History Month. The event is part of the series our own feminismS - A queer-feminist future lab, which also includes an ongoing ten-part interactive queer-feminist lecture series with Prof. Dr. Ulrike Auga.