Daphne – Lesbian Art Salon: Kerstin Honeit and Noemi Yoko Molitor (048)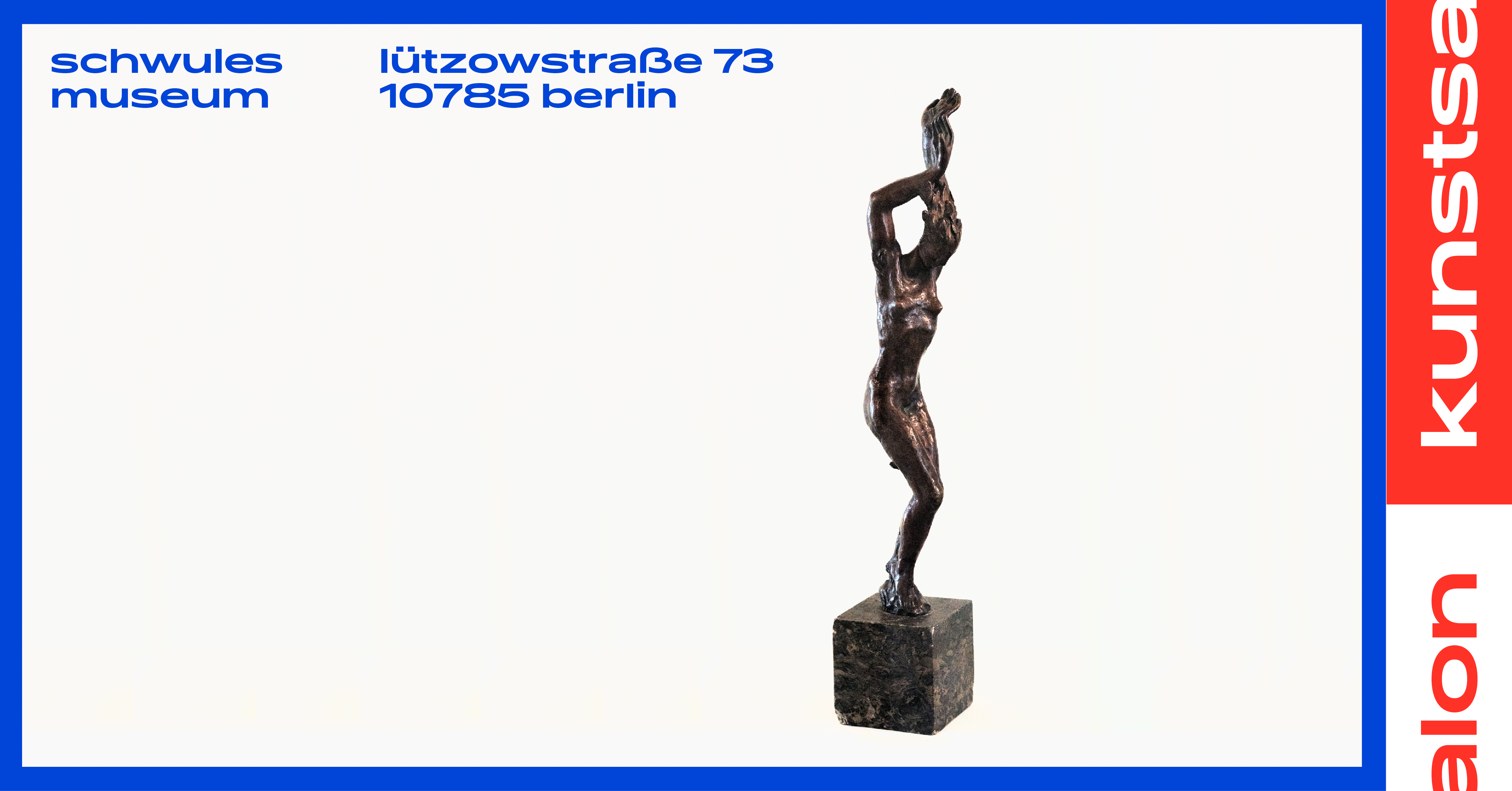 We invite you to the Daphne - Lesbian Art Salon to reflect on the exhibition LESBIAN VISIONS in artist talks, lectures and performances. In a relaxed atmosphere, we want to discuss "lesbian" subjects, women* in art and art history, the representation of queer sexuality from a non-heteronormative perspective and the possibility of a different feminist view of femininity and the body.
In July, the series continues with an artist talk with the artists Kerstin Honeit and Noemi Yoko Molitor. They will talk about the perspectives their works open up in the exhibition and how they situate their work in the current discourse on queer art.

Kerstin Honeit was born in Berlin, where she still lives and works. She studied visual arts and stage design at the Kunsthochschule Berlin Weißensee. Since 2014, Honeit has been teaching together with Bjørn Melhus in the Fine Arts Department at the Kunsthochschule Kassel. In her artistic research, she investigates the production of hegemonic image worlds in the media of the information society and pop culture in the form of video works, performances and installations in order to intervene at the interfaces between representation and reception with questions on the construction of social normatives.
Noemi Yoko Molitor, M. A., lives and works in Berlin. Studied Gender Studies and European Ethnology at the Humboldt University in Berlin and Cornell University in Ithaca, NY. Molitor's painting techniques include acrylic paint, the digital colour spectrum and pigment printing processes. For her Found Paintings series, Molitor teases out the digital colour saturation of photographs of various surfaces to the point that abstract paintings emerge from them. Molitor already has the result of this process in mind when taking the photographs. The work Hulk rocks red, shown in the exhibition Lesbian Visions, forms a cross-over to her project How to Bring Yourself Up Gay, for which she seeks out and edits childhood photographs in private archives that in retrospect already hint at a queer life path.
In her dissertation project Chrononauts in Chromotopia at Emory University, Atlanta, USA, she researches immersion, queer abstraction and the sexuality of painting. Molitor writes on contemporary art and queer film for CURA, Sleek, Missy, Sissy and the taz, among others. Her work has been shown in various exhibitions, including Queer: Post-sexual - The Box Re-examined, 15th FRINGE! Queer Film and Arts Festival, London, 2015; Deep Trash from Outer Space by CUNTemporary, Bethnel Green Working Men's Club, London, 2016 and Queer Arts Festival, Vancouver, Canada, 2016.