Book Presentation & Artist Talk: HIJRA FANTASTIK (090)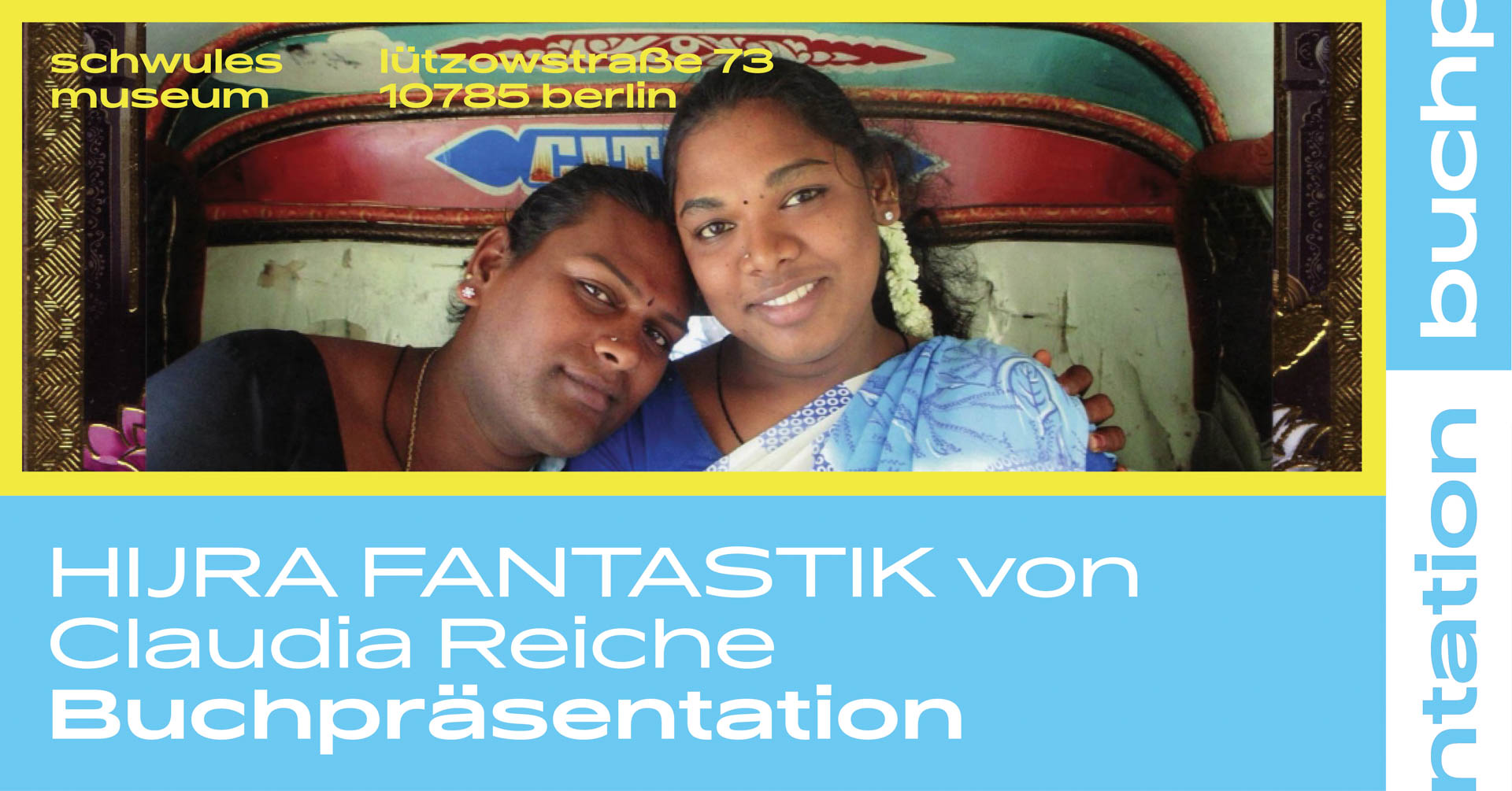 Book Presentation & Artist Talk: HIJRA FANTASTIK with Verena Gerlach (book design, Berlin) and Claudia Reiche (artist and author, Hamburg) in conversation with Heiner Schulze (Board of Directors Schwules Museum).
Claudia Reiche and Verena Gerlach were invited to a bangaloREsidency 2014 of the Goethe Institute/ Max Mueller Bhavan Bangalore, and together they got to know the Hijras in the streets of the city, whose photographic works are presented among others in the exhibition HIJRA FANTASTIK, and have also found their way into the 6-part publication of the same name. The collaboration of author and designer on the book project goes back a long way to shared experiences.
In the talk with Heiner Schulze, Claudia Reiche will talk about the concept and content of the publication and will not fail to read from her new texts here and there, quote by quote.
Verena Gerlach will then present the decisions on the book design and the development of the form. This much can already be revealed: The typeface of the title has been derived from fonts from the streetscape in the greater Bangalore area.
Claudia Reiche: HIJRA FANTASTIK, Bremen 2018.thealit Verlag, Reihe queer lab, Vol. 6, Frauen.Kultur.Labor. thealit6 Hefte im Kartonmit Beiträgen von Ginka Steinwachs, Kalki Subramaniam, Deutsch, teilweise Englisch und TamilÜbersetzung, Brigitte Helbling, Seralathan Pannirselvam.
The exhibition was created in cooperation with the Goethe-Institut / Max Mueller Bhavan.