7th Moon: LOOKING FOR QUEERDOM: Film Workshop for young FLT*I* (049)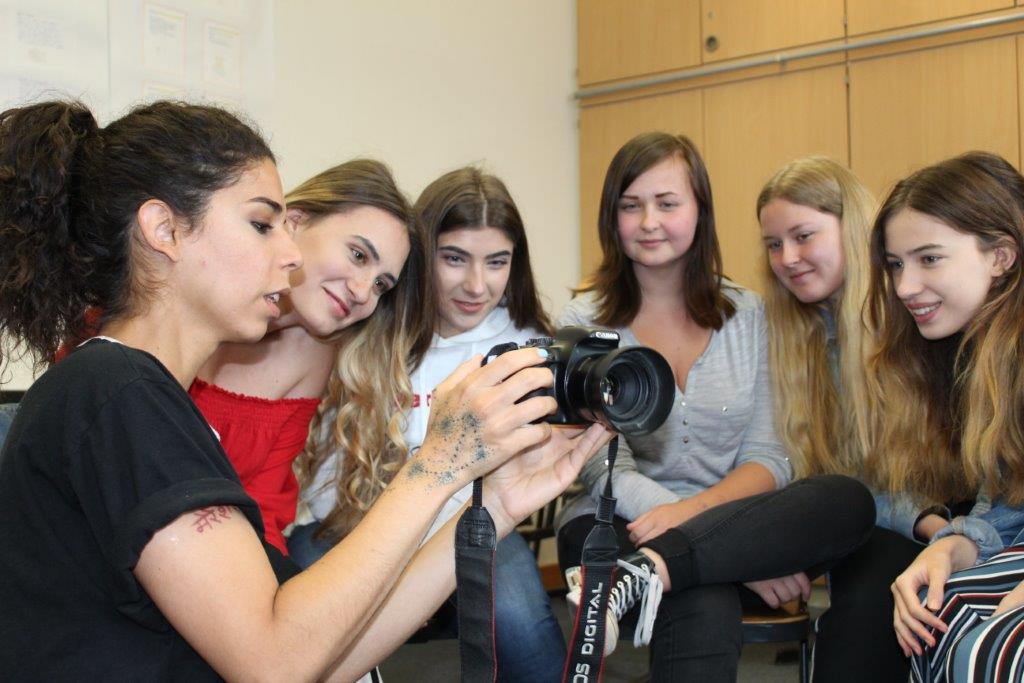 Summer workshop for girls, young women, lesbians, trans* and inter* people between ages 14 and 20
Monday, July 9th - Friday, July, 13th (10:00 am - 3:00 pm). Participation is free.
Young women, people of color, trans* and inter* people do not have enough opportunities to see their emotional and interior worlds portrayed in movies, music videos and advertisements. You can fight this lack of representation with images of your own creation: in this five day workshop together with the filmmaker Sanni Cabral at the Schwules Musuem, you will work on your own clips and videos to counter the (hetero)normative gaze with a curious, unfamiliar and queer one. Together we will develop strategies to combat homophobia and transphobia with cinematic means. We will gather our own experiences as well as those of other women, lesbians, trans and inter* people and show them together on the big screen. On July 18, we will celebrate the premiere of your films. Afterwards, they will be on view for three weeks in the museum's 12 Moons Film Lounge.
Sanni Marie Cabral Da Silva is a freelance musician, videographer, photographer and performance artist. She is the empowerment and trans* activist behind the event series EMPOWER for PoC/ queer/ trans* people working in club culture. Since 2016, she has worked as a member of the Diversity Box project on sexual and gender diversity.  She has trained as an educator on LGBTQIA+ life, approaches to gender-reflective educational work and intersectional pedagogy.
Looking for Queerdom is the seventh installment of the 12 Moons Film Lounge, in cooperation with the Archive of Youth Cultures // Diversity Box, EMPOWER and Youth in the Museum. Funded by the Senate Department for Education, Youth and Family.