3rd Moon: Stephanie Bart "work in progress" (015)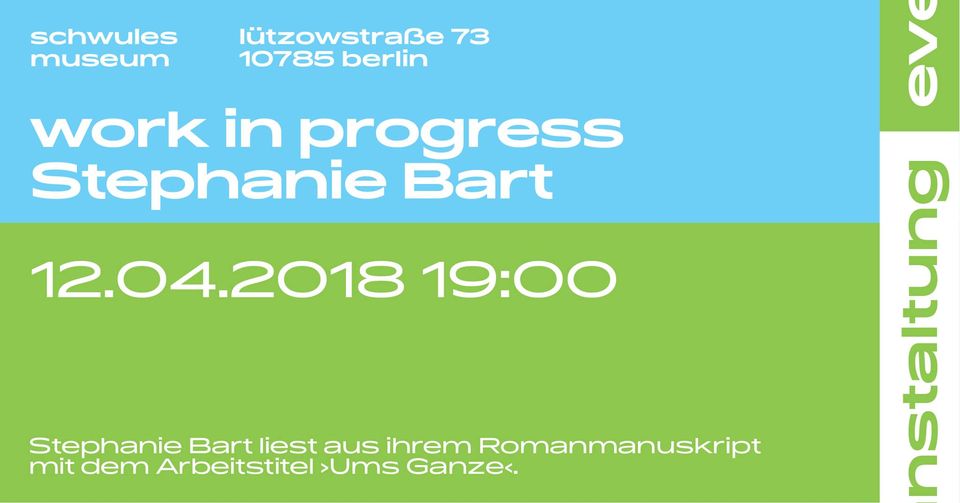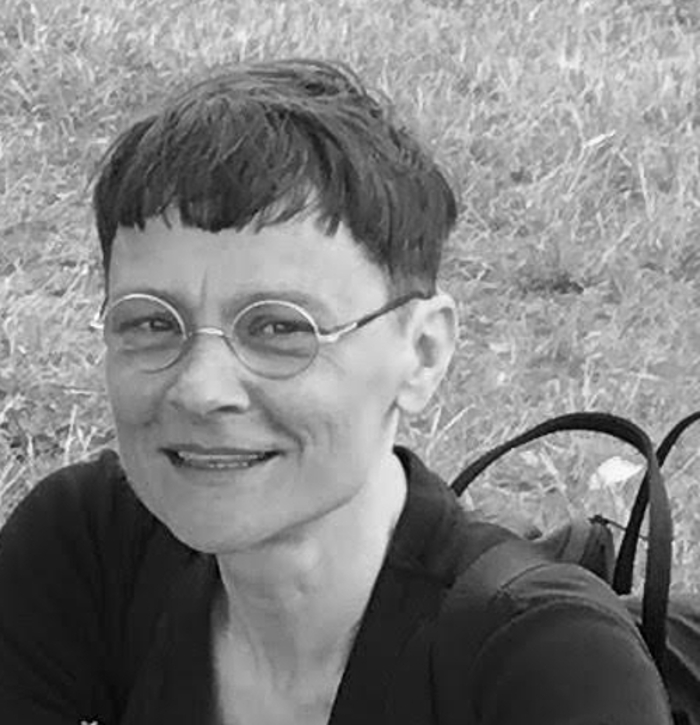 +
Stephanie Bart reads from her novel manuscript with the working title Ums Ganze. The novel accompanies Gudrun Ensslin in her struggle in and with the Red Army Faction against imperialism. As in her last novel (Deutscher Meister, 2014), the author explores the possible practices of resistance in the confrontation with the ruling power.
Stephanie Bart, born in 1965 in Esslingen am Neckar, studied ethnology and political science at the University of Hamburg and has lived in Berlin since 2001. She received a scholarship from the German Literature Fund in 2011 for Deutscher Meister and the Rheingau Literature Prize in 2012. The current novel is funded by the Berlin Senate and the Alfred Döblin Prize Foundation at the Academy of the Arts.
The reading is part of the supporting programme of the queerfeminist film series 12 Moons, which is dedicated to the sound of radical feminist resistance in its third programme from 17 March-15 April, 2018 under the theme "Form Gangs!".