2nd Moon: Matinée Läsbisch TV (009)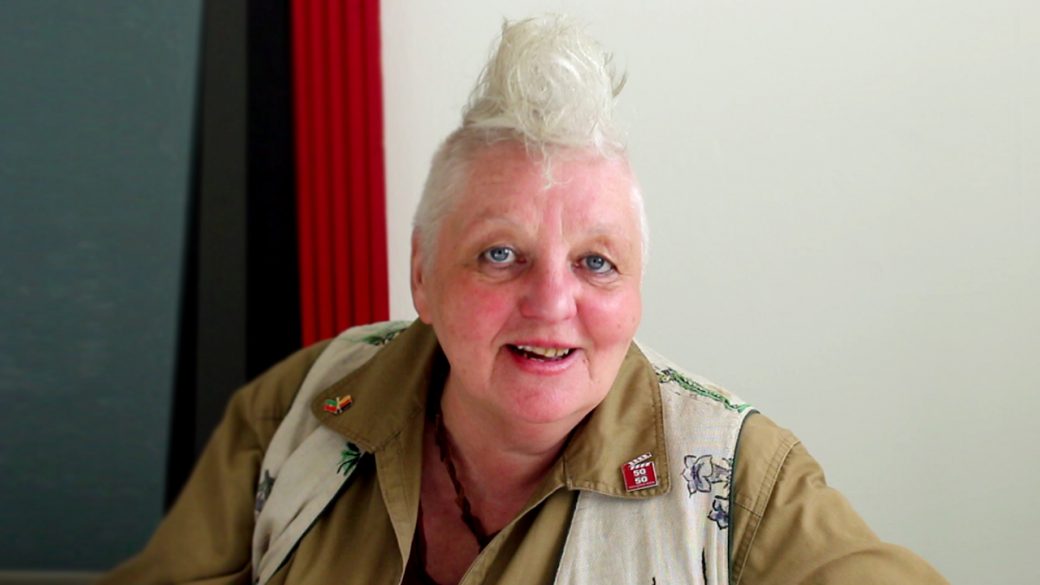 At this matinée, Mahide Lein presents a freshly edited best-of of all the programmes and provides insights into the productions and the Berlin scene of the 1990s.
Over 130 lesbian women*, including Natalie Percillier, Kerstin Schleppegrill, Susu Grunenberg, Ira Kormannshaus, Sharron Sawyer, Heidi Kull, Krisi Barock, Barbara Klingner, Kirsten Lenk, Silke Schlichting, Svenja Hehner, Angelika Levi-Becker, Sabina Streiter, Heike Bill, Eybe Schmidt, Die Praxis, Aras Vehlow, Mahide Lein, Annie Porcheron, Guy St. Louis, Vedant Anke-Rixa Hansen, Dr. Laura Méritt, Mizza Caric, Wiebke Hoogklimmer and the team from Eldoradio took part in the no-budget productions that were broadcast on the cable channel FAB (Fernsehen aus Berlin) from 1991. In short, mostly anchored contributions, a changing team commented on current events from a lesbian and feminist* perspective with reports on art, sports, everyday life and films and gave event tips for their own communities.